Standards - NSQHS, Accreditation preparation - ISO 9001:2008 / ACHS / AGPAL (like-entities)
PMI offers in-house and external review of documentation; processes and practices via an audit termed "the gap analysis". The Gap Analysis will identify areas for improvement in documentation and practice, consistent with the requirements of ISO 9001:2008, NSQHS, Core Health Standards, ACHS, AGPAL and general business efficiency/streamlining measures.
Our desire is not to ''sell' you a new system; rather we assist you to efficiently maximise your existing documentation and practical processes and systems.
.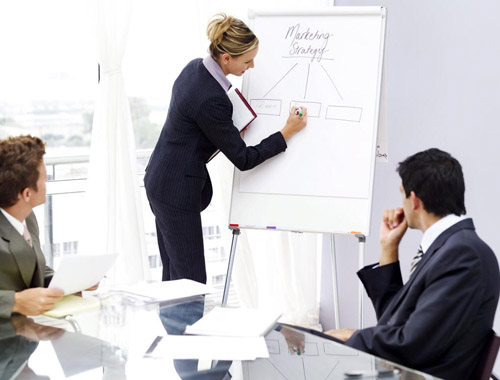 This program will benefit if:
You are still uncertain about some requirements for accreditation
The quality program needs to be aligned or implemented to your service requirements
You are a new facility and need some advice on establishing a quality system and continuous improvement processes
You need to provide staff with education to facilitate and support identified gaps in your documentation and/or service delivery
You have had a major staff turnover, and have not yet achieved continuity in your quality systems
You are experiencing difficulty in managing multiple tasks, including preparation for accreditation.
The Managing / Executive Consultant conducts the preliminary audit within your facility and provides 'The Gap Analysis Outcome' report ¹. The audit would usually be conducted over a 2-3 day period dependent upon the size of your facility.
Director - Wendy Bomgaars
Wendy L. Bomgaars has been accepted into the prestigious ranks of Stanford Who's Who as a result of her magnificent work in the field of management consulting. As Director/Managing Consultant of Practice Management International Pty. Ltd., as well as throughout her brilliant professional career, Wendy has consistently displayed the passion, vision and dedication necessary to be considered among the best.
Wendy also serves as a Managing Consultant with QLD Practice Management, which is a company which has tested systems and protocols that helps businesses run more smoothly and achieve the best possible results. Their resources can improve any area of their clients' businesses and help their staff operate at a higher level. They work diligently to discover their clients' obstacles and fine tune their businesses, leaving them with lasting improvements in systems and work force performance.
During her collegiate career, Wendy earned a Bachelor of Science degree in Nursing and at Master's degree level completed Corporate Finance and Organizational Change Management from the University of Southern Queensland. Wendy is a qualified and certified ISO 9001:2008 Quality Management Systems Auditor, has also completed the Australian Institute of Company Directors Course and earned a Graduate Diploma in Practice Management from the University of New England. She is a member of the International Institute of Company Directors and Management, Australian Institute of Company Directors, Royal Australian & New Zealand College of Ophthalmologists, Australian Institute of Management, and the Australian Association of Practice Managers.

Business Efficiency and/or Accreditation Preparation Program Options
Standard three (3) day gap analysis package:
Day One:
Interview with management (or authorised personnel)
Review of documentation relevant to your business system – specific to Management Systems, Staffing and Organisational Development is undertaken to identify areas for improvement to help develop, improve and align systems and processes to requirements. This role plays an important part in supporting the business in fulfilling client obligations to conform to business requirements and relevant standards
Day Two:
Interviews with staff, including all personnel
Review of clinical and other documentation relevant to ensure compliance in conforming to the Business requirements and relevant standards.
Day Three:
Environmental review - this will include all aspects of the physical environment and safety systems.
Daily feedback sessions will include any issues of concern identified. A comprehensive report is included and will be forwarded no later than three (3) weeks following the completion of the Gap Analysis.
Program fee: Daily rates or hourly rates available, plus travel and accommodation costs where applicable. Please call +61 417009059 for further information or email on info@ypminternational.com.
Optional Extras
1-2 days (Based on the size of the clinic) One–on–one coaching with the Facility/Practice Manager to review current systems and systems to be implemented to meet requirements based upon maintenance and general performance of the facility. Team bookings also available.
½ day brainstorming session which includes developing and reviewing KPI's targeting specific goals of the organisation and strategies to target and monitor such goals on an ongoing basis.
3 hour session - Best practice guidelines for managing staff retention and productivity